01. June 2022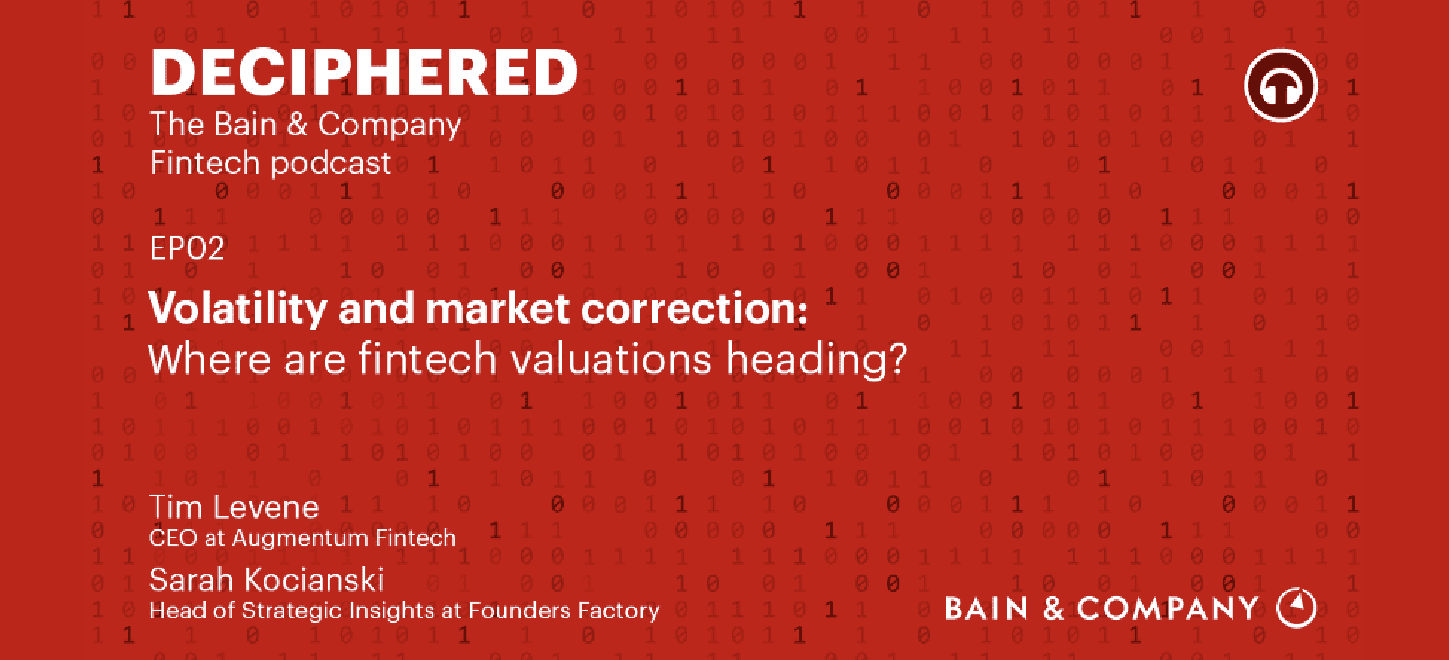 Deciphered Podcast: Volatility and market correction
Augmentum Fintech's Tim Levene was recently featured on Bain & Company's Deciphered Podcast, alongside Adam Davis (Associate Partner at Bain & Company) Michael Cashman (Partner at Bain & Company) and Sarah Kocianski (Head of Strategic Insights at Founders Factory).
They covered the macro-economic environment and it's affect on fintech, the distinction between the public and private markets and what investment approach you might want to take given the current volatility.
Listen to the full episode here.