ESG
Responsible investment has always been of the utmost importance to us and we believe that the integration of Environmental, Social and Governance ("ESG") factors within the investment analysis, diligence and operating practices is pivotal in mitigating risk and creating sustainable, profitable investments.
Our approach
View our ESG Overview within the latest Annual Results – available here.
A 5-step approach
ESG principles adapted from the UN PRI (Principles of Responsible Investment) are integrated throughout business operations; in investment decisions, at the screening stage through an exclusion list and due diligence, ongoing monitoring and engaging with portfolio companies post-investment and when making follow-on investment decisions, as well as within fund operations.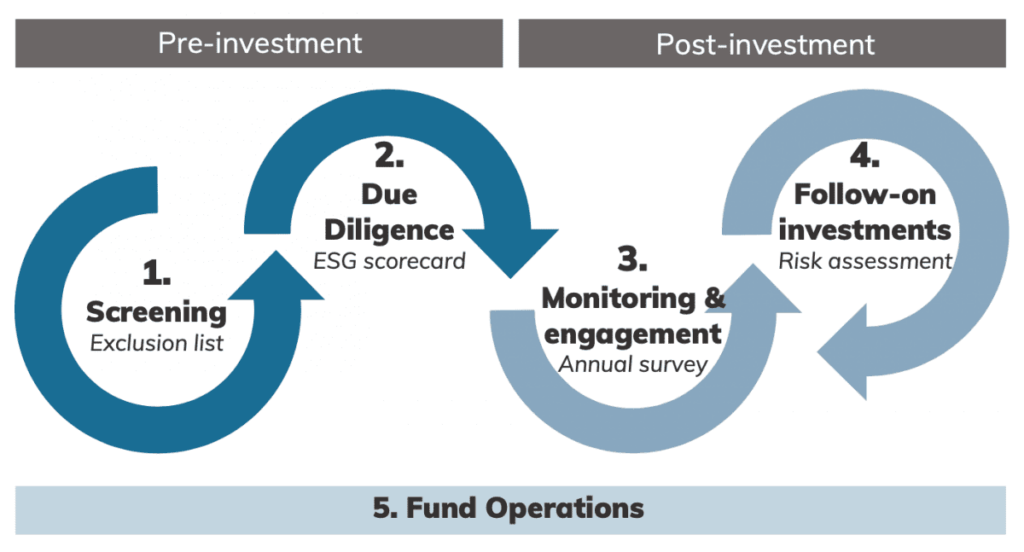 Focus areas
We have identified these eight elements as the most relevant for addressing as part of our investment process and ongoing portfolio management.