23. March 2023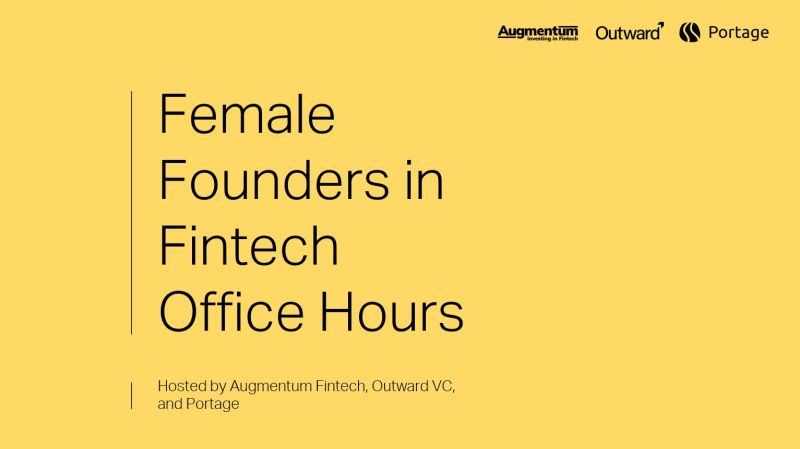 Female Fintech Founder Office Hours
Augmentum Fintech, Portage and Outward have collaborated to create the next Female Fintech Founder Office Hours.
Open to European female fintech founders of all stages
Open format – founders are invited to discuss any pressing topics – fundraising strategy, business models, distribution, hiring, legal
The first office hours will be hosted on Thursday 30th March between 09:00-11:00 GMT.
Click here to sign-up or share across your network.