22. August 2023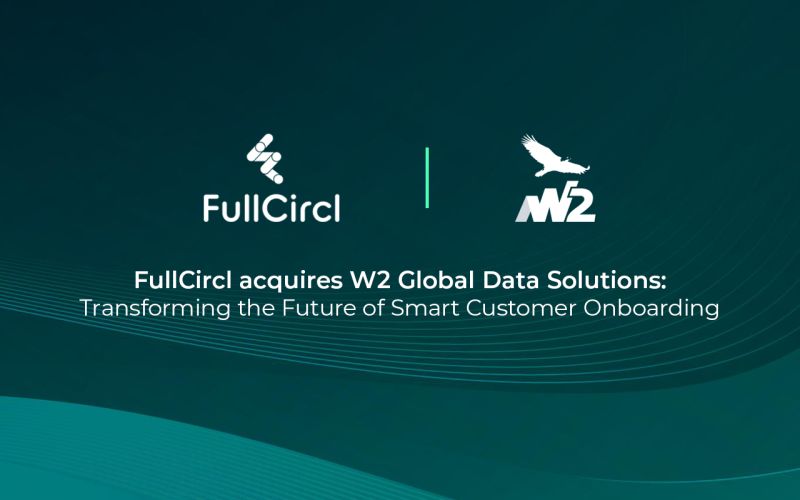 FullCircl acquires RegTech provider W2 Global Data Solutions
FullCircl, the Customer Lifecycle Intelligence (CLI) platform that helps financially regulated businesses do better business, faster, announced the acquisition of W2 Global Data Solutions, a provider of real-time digital solutions for global regulatory compliance. The acquisition strengthens FullCircl's compliance suite and accelerates the company's ambition to become the market leader in smart customer onboarding solutions for regulated businesses.
The combined company now provides coverage on entities located in 160 countries, offers broader market appeal, and new opportunities to target consumer-related finance segments such as personal finance, gaming, gambling, and crypto. W2 brings 120 customers to FullCircl's 600-strong customer base, with no overlap.
Read more about the acquisition here.