30. January 2023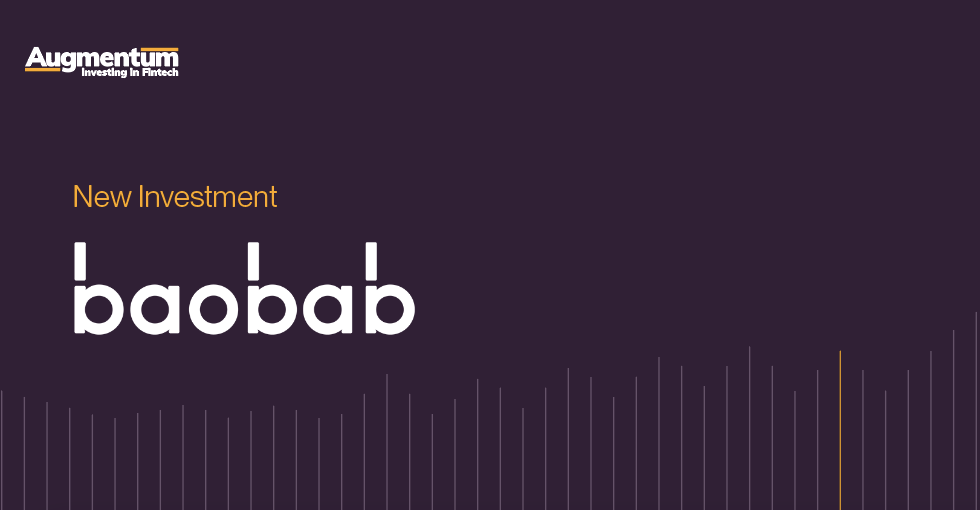 Introducing our latest investment, Baobab
This is Augmentum's first investment in the insurtech space and our second investment in Germany, following its investment in Grover, the country's leading consumer technology subscription platform.
Baobab is a pioneer in the provision of European cyber insurance for SMEs. With capacity provision from Zurich, Baobab uses a novel approach to underwriting, pricing and risk mitigation, and works with leading SME cyber security providers to prevent breaches for its insured customers.
Tim Levene, CEO of Augmentum Fintech, said: "We are pleased to lead Baobab's new investment round. We have strong conviction that new risks are driving opportunities in insurtech and cyber represents a fast growing and underpenetrated market. The team demonstrates strong execution capabilities in developing a solid product, building out a rapidly expanding network of broker partners across Germany and have secured backing from a leading tier 1 capacity provider in Zurich. We look forward to working with Vincenz Klemm and the entire Baobab team as they build out this new European category leader in cyber insurance for the underserved SME market."
Vincenz Klemm, CEO of Baobab, said: "When Augmentum approached us we weren't fundraising. We were impressed, however, by their deep knowledge of the market. Their team had engaged with all relevant players including the incumbents and showed a deep understanding of the dynamics in cyber insurance globally. Additionally, their network and the experience of their senior team across market cycles and geographies deeply impressed us. This is why we have decided to pursue a fundraise with Augmentum at this time and are very much looking forward to the partnership."
Learn more about why we invested in Vincenz Klemm, Anton Foth and the Baobab team here.
Read the full RNS here.