22. November 2021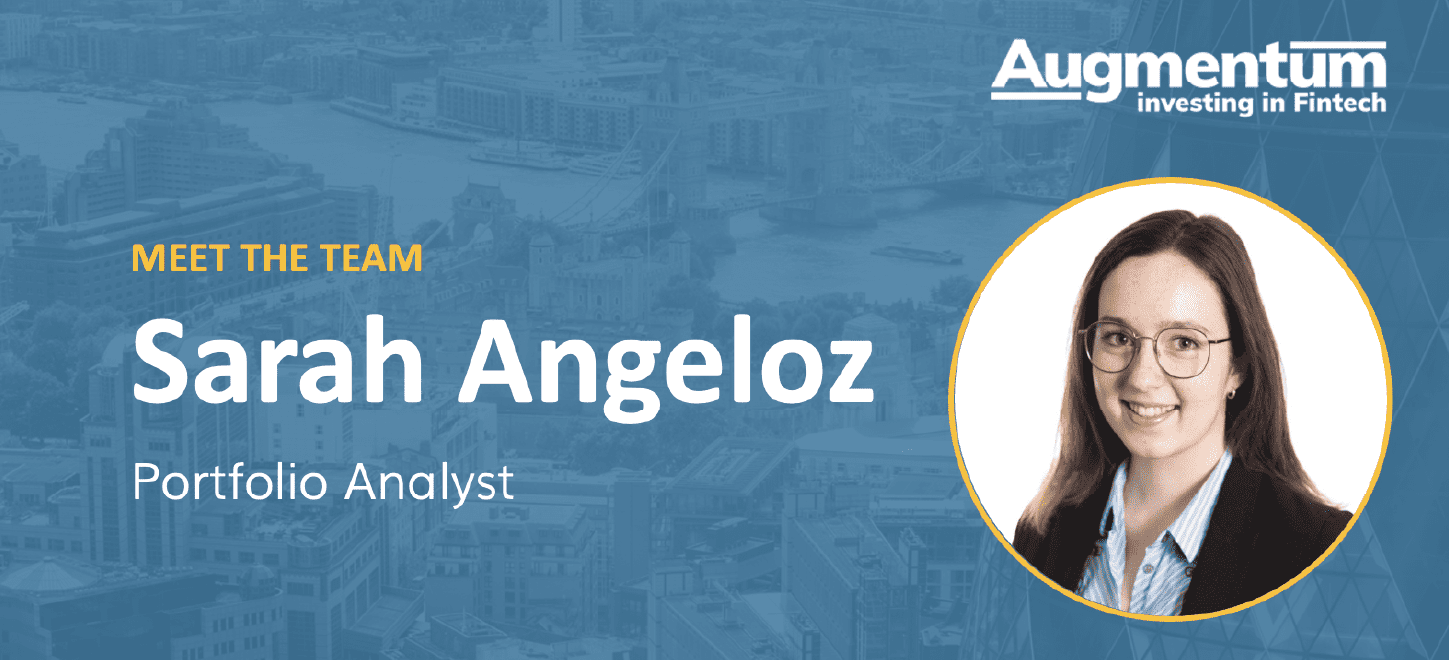 Meet the Team: Sarah Angeloz
Originally hailing from France, Sarah Angeloz has recently joined the Augmentum team as our Portfolio Analyst. Learn which Augmentum portfolio company Sarah has (coincidentally) worked with in the past, what she finds most interesting about the fintech ecosystem and how she enjoys spending her time outside of work, below.
Tell us about your story so far…
Currently completing my Masters degree at IESEG School of Management (France), I wrote my thesis on active vs passive ETFs. My work experience started at BNP Paribas as a Credit Analyst Intern before working at Wematch.live, a fintech startup providing web-based matching and negotiation tools across multiple asset classes (and coincidentally part of the Augmentum portfolio). I wanted to understand the investors' point of view so also worked at BPI France for 6 months as an Intern, where I analysed different companies and their industries.
Why did you choose to move into venture capital?
I have always been interested in fintech and this was strengthened while working for Wematch.live. Venture capital allows me to get to know and work with a lot of different early stage fintech companies at the same time, discover new business ideas and gives me a meaningful working life by providing businesses resources to develop their projects.Augmentum caught my attention by focusing only on fintechs, by being the only fintech-focused venture capital fund being listed on the London Stock Exchange and also by having an ambitious and friendly team.
What is it about the fintech ecosystem that you find most exciting?
The thing I find most exciting is the diversity of companies and the capacity of the different teams to think outside the box. I like the complexity and challenge around understanding different fintech business models and am interested in their capacity to innovate and adapt, including the impact they could have on our society.
What do you enjoy doing outside the office?
Apart from seeing friends, I enjoy doing sports. I go to jazz and ballet classes every week, as well as boxing. I also love running – this is my way to relax.
What is something that people may be surprised to know about you?
I have been passionate about astronomy since I was a kid. I have read a load of books about the planets and the universe in general.
Get to know the rest of the team here