23. September 2020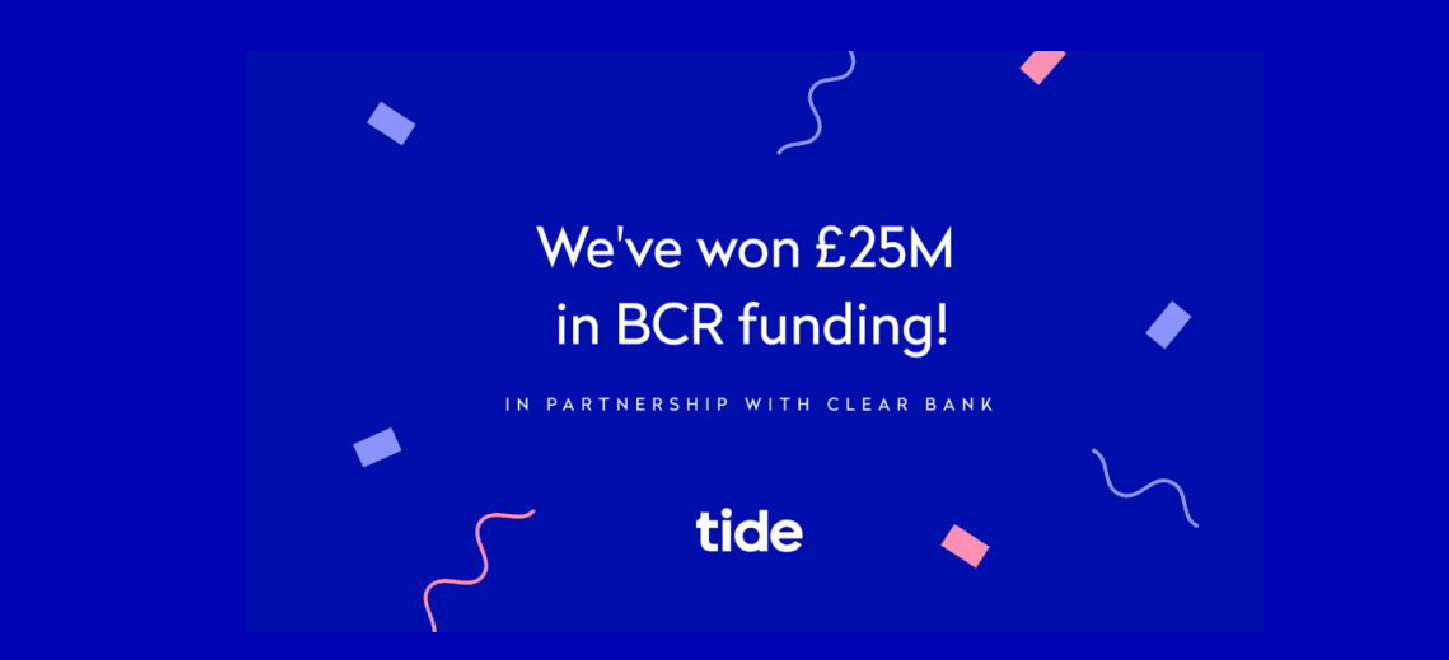 Tide win £25m in BCR funding in partnership with ClearBank
SME business bank Tide has been awarded £25m from the RBS Alternative Remedies Package Pool E Fund, in partnership with ClearBank. This builds on their previous £60m Pool A Fund win from February 2019.
"With this grant, we'll be able to develop even more useful features to small businesses. We'll open up access to our digital finance tools and improve options for funding.
Both Clearbank and Tide have made gains in market share in the last 18 months. The initiatives we'll be developing build on these gains, as we further break down barriers to competition in business banking.
Ultimately, our aim is to give small and medium-sized businesses the tools they need to turn the Covid-19 crisis into opportunity."
Read the full announcement here