05. October 2023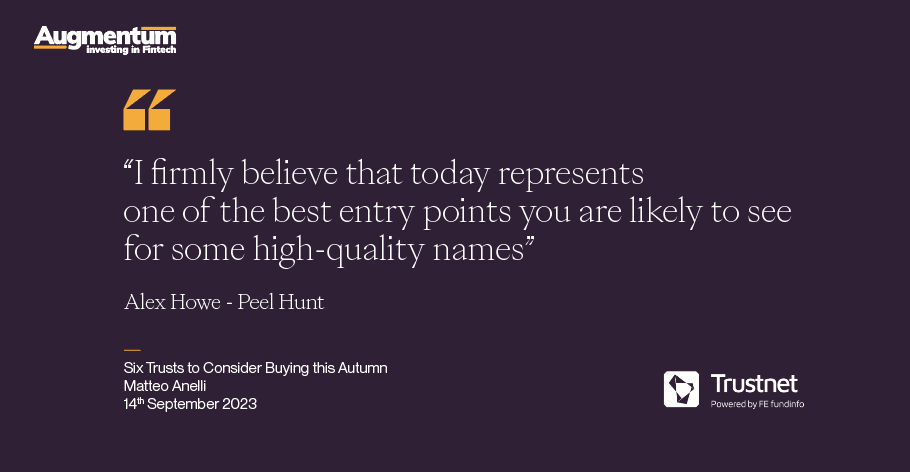 Trustnet: Six trusts to consider buying this autumn
Trustnet's Matteo Anelli featured Augmentum Fintech in his pick of six trusts to consider buying this autumn.
"[PE investment trusts] remain on "statistically-significant" discount levels and Peel Hunt's Alex Howe's analysis of historical data suggests that these uncomfortable moments have a habit of providing "outsized upside".

"I firmly believe that today represents one of the best entry points you are likely to see for some high-quality names", says Howe.
"Augmentum Fintech's net asset value (NAV) per share grew 2.4% in the 2023 financial year, driven by 'strong underlying investee company revenue growth' and is another worthy of consideration", writes Anelli.
Click to read the full article here.